Problem report

Trivial
Running Zabbix 6.0.5 on Debian Bullseye
I am trying to monitor a VMware vCenter (version 7.0.2) by using the embedded VMware template.
I configured the vcenter as suggested and the system was able to discover and collect almost all data, including the HV list, datastores with metrics etc.

Unfortunately for guests I only get a list but not detailed data, instead I get the error "URL using bad/illegal format or missing URL"

I already checked the following posts
but I couldnt fix my problem.
I am using the IP address to monitor the vCenter and the login data are shown below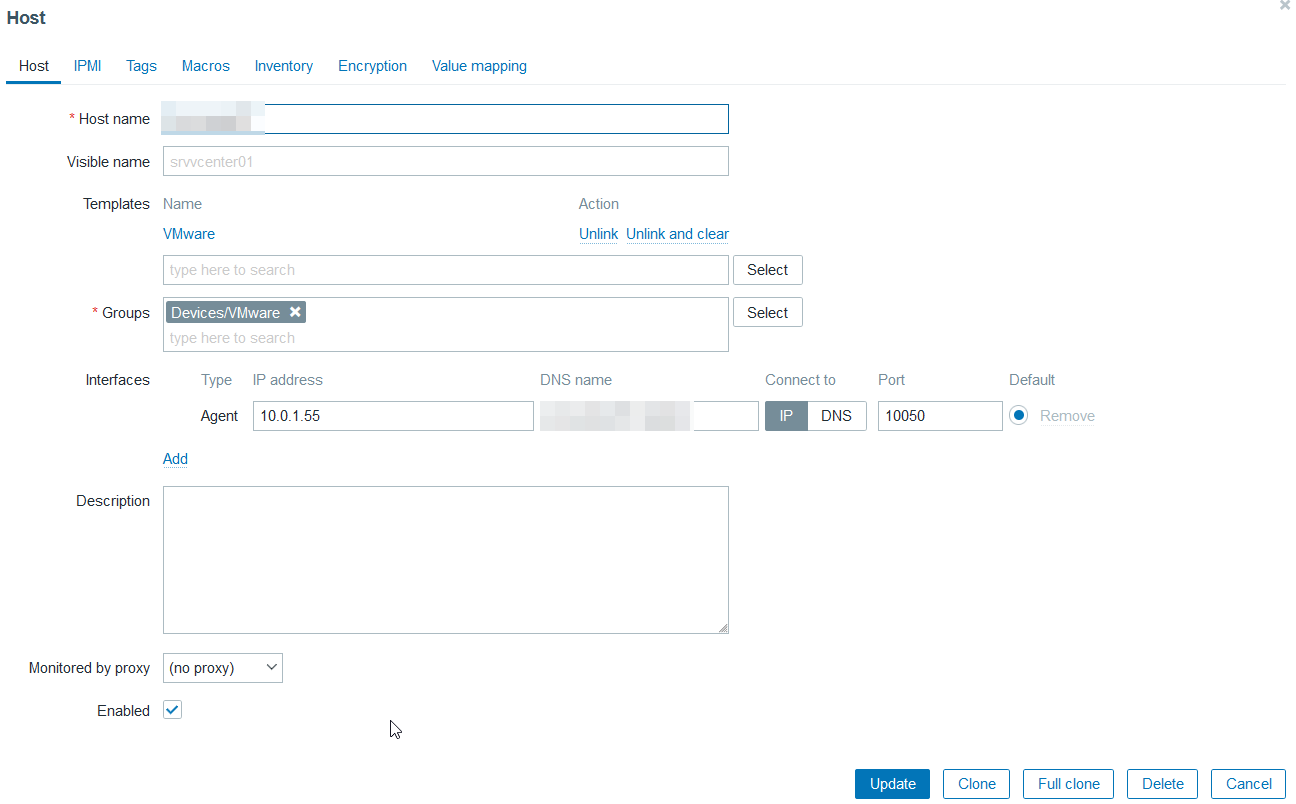 They are correct because discovery rules can collect most of data.
Any idea?
TIA