Problem report

Major

zabbix_server (Zabbix) 6.2.0
Revision db780895726 4 July 2022, compilation time: Jul 4 2022 07:16:54
If
Based on followed documentation : 
https://www.zabbix.com/documentation/current/en/manual/it_services/sla
Expected behavior in case of adding downtime in the future and in the past:  SLI should be corrected in accordance of downtime periods. 
 Based on my experiments:
Today: 23.11 at 9:01 I can see that service in "not OK" status from the beginning.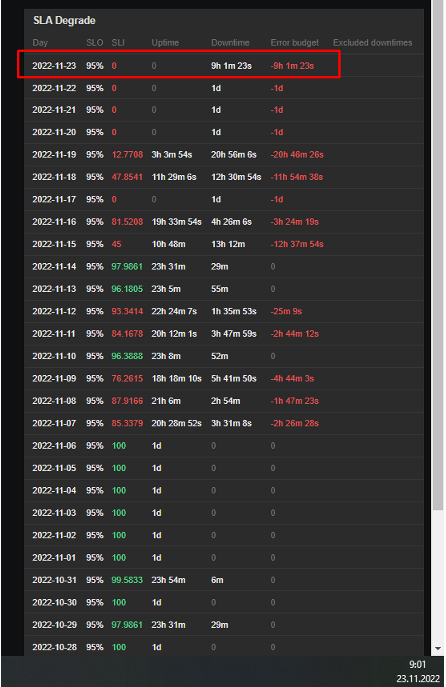 I've tried to add planned downtime in the past - result:
Downtime reduced for 3 hours but SLI was not changed. See below: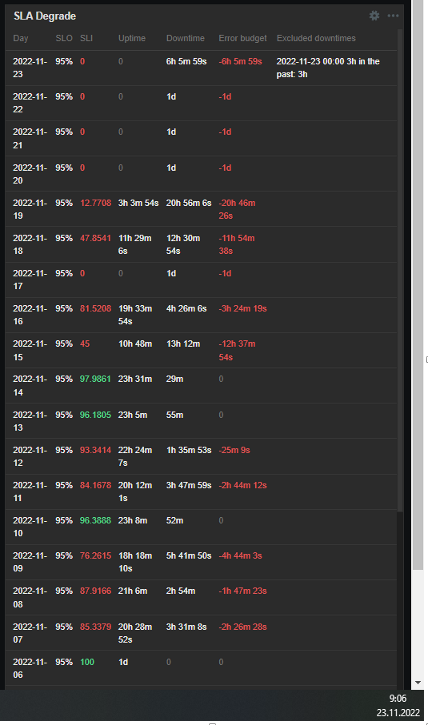 In cease of excluded downtime in future - result the same: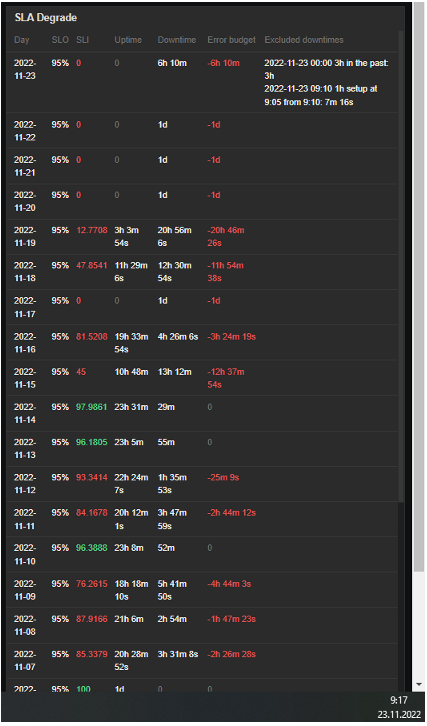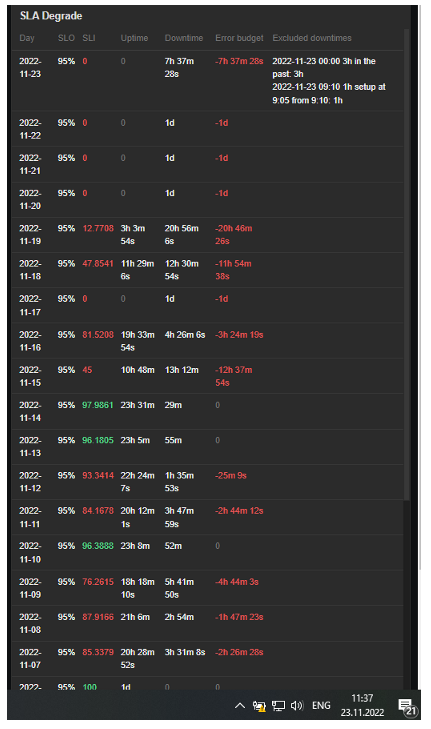 If my understanding correct daily SLI calculation should be like this:
(("Period from 00:00" - ("Not OK period" - "excluded downtimes"))/"Period from 00:00")*100%
If so - this is bug. Please check and let me know.