Problem report

Minor
Sprint 93 (Oct 2022), Sprint 94 (Nov 2022), Sprint 95 (Dec 2022), Sprint 96 (Jan 2023), Sprint 97 (Feb 2023), Sprint 98 (Mar 2023)
With the introduction of ZBXNEXT-6368 the way scripts are created is changed, which is causing problems.
In Zabbix 5.0/5.2, making a "manual host action script" was done by specifying the menupath followed by the name: menu1/menu2/scriptname
This made sure that a name is unique, but duplicate names in different menus were allowed: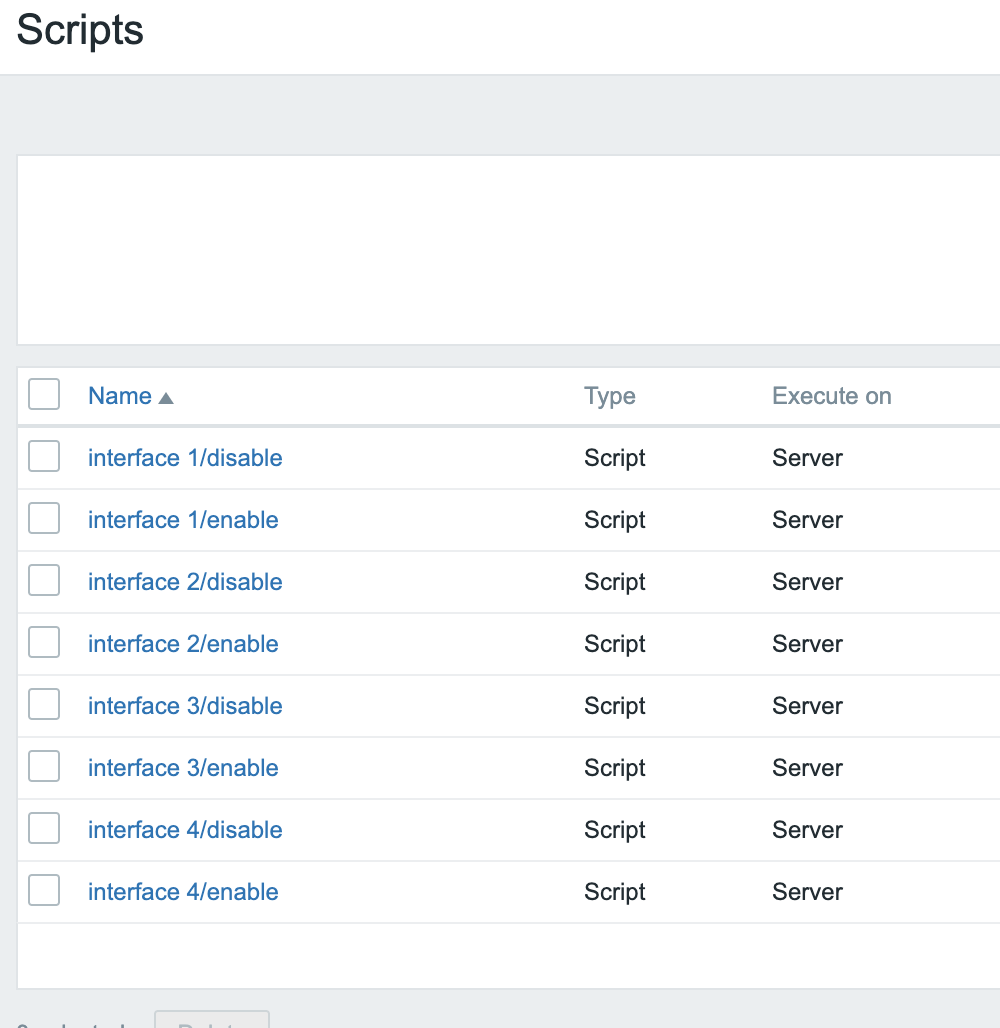 When executing such a script, it was nice and consistent, easy to recognise and clear for users.
With the introduction of Zabbix 5.4 the naming of the scrips are changed:

Since the name will be added to the menu path, and the name is unique, a configuration as possible with zabbix 5.0 is not possible anymore, as we cannot make multiple scripts with just the name 'enable' and different menu paths.
Although this seems like a small regression, it is actually (again) a usability issue in the frontend, causing quite some trouble after an upgrade. 
1) the naming is changed: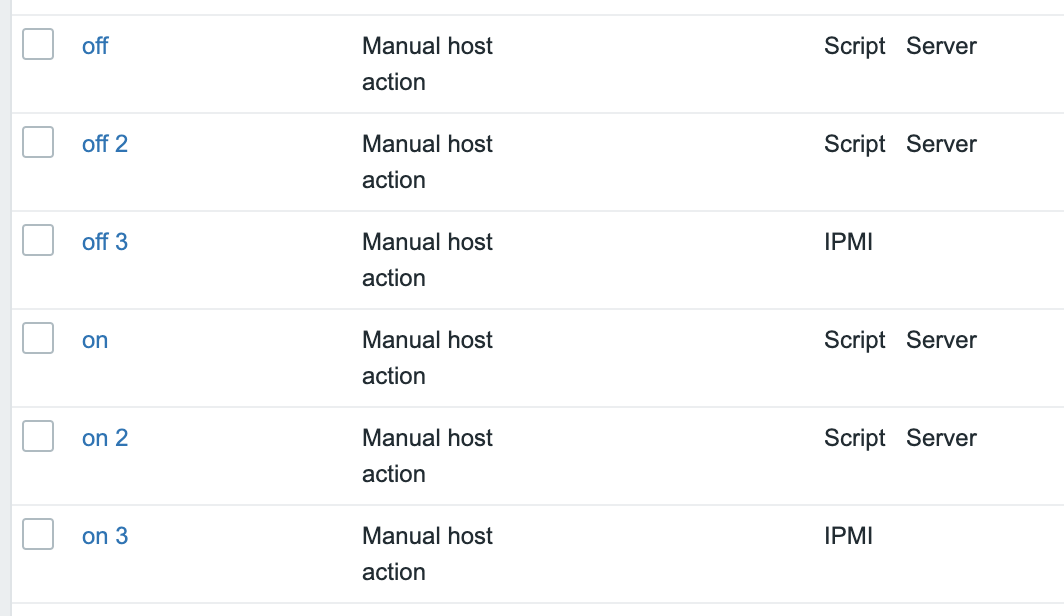 2) when working a lot with procedures after an upgrade all those procedures must be updated as well
3) breaking automation (a bit) due to the unique names.
I would like to see this naming part reverted into the old situation.