Problem report

Trivial

4.0.38

,

5.0.20

,

5.4.10

,

6.0.0rc1
Sprint 85 (Feb 2022), Sprint 86 (Mar 2022)
Steps to reproduce:
Navigate to Dashboards.
Open any dashboard in editing mode.
Create a Top Hosts widget:

Add two columns:

Enter some non-empty name.
Select Data = Item value.
Select Display = Indicators.
Select an item which does not have values.

Save the widget and the dashboard.
Result:
Empty table is displayed for the widget with "No data" text and a partial border.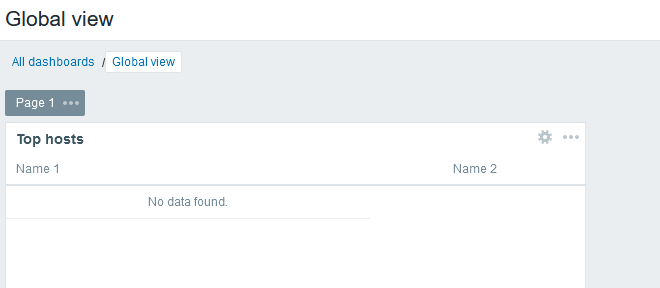 Expected:
The border is full-width.
is duplicated by

ZBXNEXT-7472 Support of text data for Top hosts widget

Closed